Practical basics of electrical temperature measurement
Target group:
All employees using electrical temperature probes who require practical information about this topic.
Content: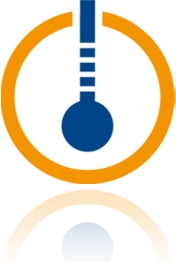 The webinar provides an overview of the application of electrical temperature probes:

Operation of RTD temperature probes and thermocouples
Connection of electrical temperature probes
Tolerance classes of RTD temperature probes and thermocouples
Compensating cable, cold junction temperature, and internal temperature compensation (thermocouples)
Linearization for field devices
Selected temperature probes from JUMO
Prerequisites:
Participation is free of charge and straightforward. All you need is a computer with an Internet connection and a phone or headset for the computer.
Follow up trainings:
Trainer:

Manfred Schleicher

Trainer Sensor- und Automatisierungstechnik
Booking Number:
Temp-W1
Title
Format
Date
Length
Location
Price
Practical basics of electrical temperature measurement
Webinar recording
1 Hour
free
Alternative dates
Practical basics of electrical temperature measurement
Webinar
05.09.2018
15:00 CEST
1 Hour
free