Electrical Temperature Measurement with thermocouples and resistance thermometers
Content:
For decades, temperature has been one of the most important process variables in the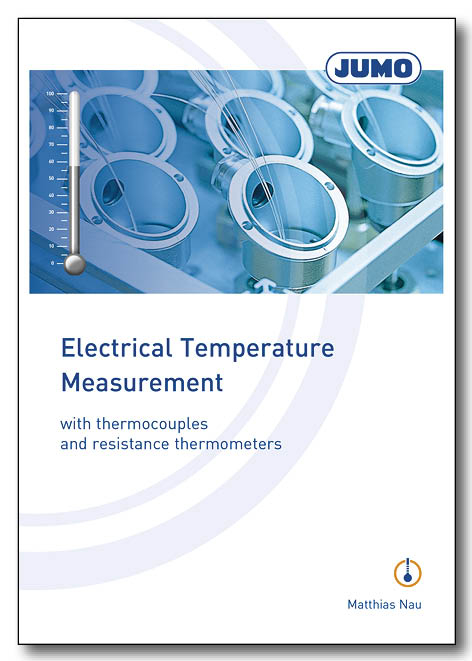 automation, consumer goods and production industries. Electrical measurement of temperature,
by using resistance thermometers and thermocouples, is in fact more than 100 years old, but the development of sensors and thermometers is by no means over. The continuous optimization of processes leads to ever higher demands on the thermometers, to measure temperature faster,
more accurately, and with better repeatability over a longer time.
Since there is, regrettably, no single thermometer that is capable of handling all possible measurement
tasks with sufficient accuracy, it is vitally important, especially for the user, to be first familiar with the fundamentals of electrical temperature measurement and then to understand the characteristics and sources of error involved. This book will provide the reader with the necessary
overview and has been a favorite guide for interested users for many years.
Follow up trainings:
Booking Number:
FAS 146 EN
| | | | | | | |
| --- | --- | --- | --- | --- | --- | --- |
| Title | Format | Date | Length | Location | Price | |
| Electrical Temperature Measurement with thermocouples and resistance thermometers | Reference book | | | | free | |