Data recording and evaluation with JUMO paperless recorders – basic course
Target group:
Employees who are responsible for starting up JUMO paperless recorders of the type JUMO LOGOSCREEN nt or
JUMO LOGOSCREEN 600 or who are responsible for evaluating the recorded measurement data. Engineers and technicians who plan plants using documentation requirements and who are responsible for their optimal project planning.
Objectives:
After the seminar the participants will be able to configure and operate the JUMO paperless recorders for typical
applications. You can transfer and archive recording data securely via data carrier or Ethernet as well as carry out a
secure evaluation with the PCA3000.
Content: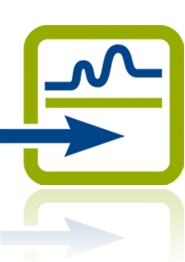 The seminar provides central basic knowledge for startup and efficient use of the paperless recorder JUMO LOGOSCREEN nt or JUMO LOGOSCREEN 600 and the relevant software components:
Mounting and connection
Functionality of the paperless recorder
Configuration of the device via setup program and device front for typical applications
Operation
Important information about the configuration programs (connection assistant, device manager, diagnostic possibilities, etc.)
Evaluation of measurement data using the JUMO PC evaluation software PCA3000
Connection of the devices via Ethernet
Time-controlled data retrieval with the JUMO PCA communication software PCC
Practical session: Extensive exercises and workshops on the device and with the software components
Prerequisites:
Basic technical knowledge and knowledge in the field of automation technology.
Follow up trainings:
Trainer:

Marcell Bräutigam

Trainer Sensor- und Automatisierungstechnik

Manfred Schleicher

Trainer Sensor- und Automatisierungstechnik
Booking Number:
JK 706580