JUMO LOGOSCREEN 600 - startup, wiring, configuration, data transmission, and evaluation
Target group:
All employees who would like to learn more about the current options with paperless recorders, or who are planning a startup with the JUMO LOGOSCREEN 600.
Objectives:
After the webinar, participants will be able to start up the paperless recorder JUMO LOGOSCREEN 600.
Content:
The webinar provides an overview of the handling for the JUMO LOGOSCREEN 600 paperless recorder: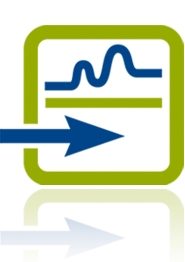 Essential features of the paperless recorder
Wiring of the sensor technology and the binary signals
Setting up recording (configuration)
Operation of the paperless recorder
Typical transfer and evaluation of recorded data using the software products PCC and PCA3000
Prerequisites:
Technical training.
Participation is free of charge and straightforward. All you need is a computer with an Internet connection and a phone or headset for the computer.
Follow up trainings:
Trainer:

Manfred Schleicher

Trainer Sensor and Automation Technology
Booking Number:
Rec-W1
| | | | | | | |
| --- | --- | --- | --- | --- | --- | --- |
| Title | Format | Date | Length | Location | Price | |
| JUMO LOGOSCREEN 600 - startup, wiring, configuration, data transmission, and evaluation | Webinar recording | | 1 Hour | | free | |