Information on high-purity water
Content:
As a manufacturer of measuring systems (transmitter/controllers and sensors) for resistance/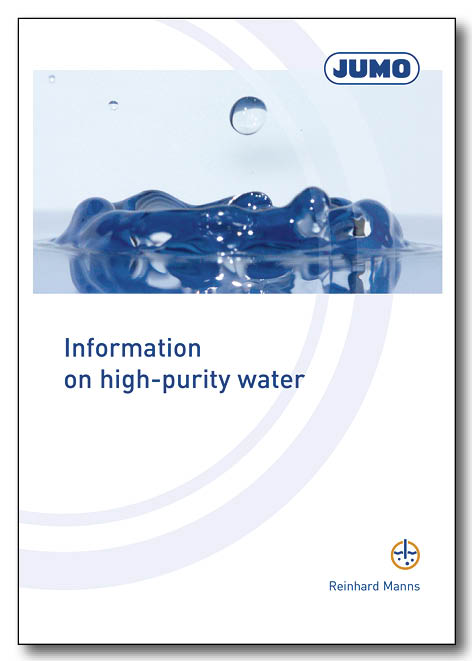 conductivity and pH measurement, we are confronted almost every day with the uncertainty prevailing among customers, end users and project planners when it comes to the proper measurement
techniques and equipment for high-purity water.

We have written this booklet to provide assistance and information in this field. It is intended to give
you a generally understandable background and explanation of the fundamental terminology used in
high-purity water measurement, and thus contribute to demystifying the subject. Furthermore, it
also presents the procedure that is generally valid (at the time of going to press) for calibrating
and testing a high-purity water measuring system, and is currently still firmly based on the American
regulations (USP/ASTM).
Follow up trainings:
Booking Number:
FAS 614 EN
| | | | | | | |
| --- | --- | --- | --- | --- | --- | --- |
| Title | Format | Date | Length | Location | Price | |
| Information on high-purity water | Reference book | | | | free | |