Virtual Industrial Furnace Day 2022
Content: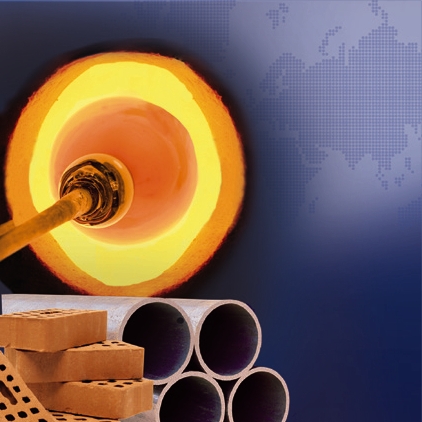 We would like to invite you to our free event Industrial Furnace Day 2022 on

Thursday, October 20, 2022
This year's online Industrial Furnace Day focusses on the omnipresent topic: energy cost savings! How can energy costs be saved and facilities used more effectively? How can companies remain competitive?

These and other questions will be discussed at our online Industrial Furnace Day, at which we will focus more on the aluminium industry. Intelligent solutions, practice-oriented lectures and an open round of talks with experts from the industry are on the agenda.

Be a part of it and discuss your "most burning" topics with us!
We are already looking forward to welcoming you online at our Xperience platform.
---
AGENDA from 09:00 AM to 4:15 PM
Retro-fit of a furnace system in accordance with the CQI-9/AMS 2750 guideline and
increase of energy efficiency (speaker: Martin Müller)
With the right protection tube for optimum service life in the aluminium melt (speaker: Dr. Klaus Hense)
Cross-Calibration: Temperature and Pressure all from single hand (speaker: Sascha Römer)
Energy data monitoring with JUMO smartWARE SCADA and JUMO Cloud (speaker: Nico Müller)
Operating cost savings with the transformer JUMO IPC 300 (speaker: Andreas Kraus)
Solution to the next level: experience worth knowing facts during a live tour

(speaker: Manfred Schleicher)

Open discussion and farwell
During the breaks we want to invite you to meet our experts in the virtual "Wonder bar".
You will receive further information as well as the link to log in at the platform with a seperate email.


---
REGISTRATION
You can register for the virtual Industrial Furnace Day under the button "Book".
Follow up trainings:
Title
Format
Date
Length
Location
Price
Virtual Industrial Furnace Day 2022
E-Learning
&frac34 Hour
free
Alternative dates
Virtual Industrial Furnace Day 2022
E-Learning
1 Day
free
Virtual Industrial Furnace Day 2022
E-Learning
&frac12 Hour
free
Virtual Industrial Furnace Day 2022
E-Learning
&frac12 Hour
free
Virtual Industrial Furnace Day 2022
E-Learning
&frac12 Hour
free
Virtual Industrial Furnace Day 2022
E-Learning
&frac12 Hour
free