Analytical measurement technology for practitioners
Target group:
Employees planning, installing, or maintaining measuring chains with electrochemical sensors.
Objectives:
After the seminar, the participants will be able to start up the corresponding measurement technology and to service
the systems.
Content: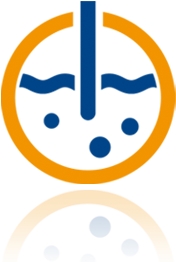 The seminar provides the basic principles of measurement parameters in analytical measurement technology. Concrete examples are used to set up measuring chains and
start them up. The parameters pH value, redox potential, and electrolytic conductivity are covered.
General and practical contents on the measuring principles
Measurement technology information (setup and correct maintenance of sensors, wiring, configuration of the transmitters, etc.)
Basic distinctive features of sensors with regard to application areas in liquid analysis
Possible applications of modern transmitters and controllers as well as intelligent sensors
Extensive workshops for the startup of measuring chains including calibration
Prerequisites:
Expertise in the field of electrical engineering and/or chemistry.
Follow up trainings:
Trainer:

Ulrike Storm

Produktmanager Liquid analysis

Manfred Schleicher

Trainer Sensor and Automation Technology
Booking Number:
JK 201080