Flow measurement technology
Target group:
Employees in the area of plant engineering, maintenance, planning, or similar who are responsible for the startup and
maintenance of these measurement methods or who are planning the dimensioning of measuring points.
Objectives:
After the seminar the participants will be able to assign the measurement methods offered by JUMO to the requirements of the measuring point, to start up the respective devices, and to carry out a safe measured value recording.
Content: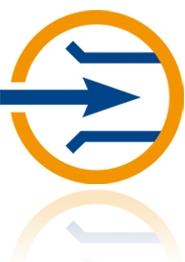 The seminar provides the basic physical principles of the different measurement methods as
well as the layout and startup of the devices.

Physical basic principles

Flow types
Flow calculation

Structure and operating principle of the measuring devices and methods

Electromagnetic flowmeters
Differential pressure method
Paddlewheel flow sensors
Ultrasonic flowmeter

Dimensioning and accuracy

Layout of the device size

Connection types and signal evaluation

Impulse frequency output
Analog output types
Prerequisites:
Basic technical knowledge.
Trainer:

Maximilian Wenderoth

Trainer Sensor and Automation Technology
Booking Number:
JK 400020