Thyristor power controller from the JUMO TYA 200 series
Target group:
Engineers and technicians who are responsible for the implementation of plants with electrical heating. Employees
who start up and support the actuators.
Objectives:
After the seminar, participants will be able to select the right actuator for the application and to safely start it up.
Content: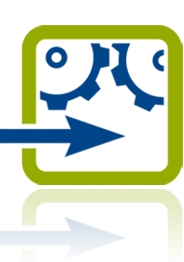 The seminar provides the necessary information for safe handling of the actuators.

Selection of the suitable actuator (applications without transformer – TYA, applications with transformer – IPC).
Dimensioning of actuators and accessories (mains filter and choke – IPC)
Connection
Operating modes: phase-angle control and burst-firing operation (TYA) or amplitude control (IPC)
Adaptation of actuators to different load types such as metallic heating elements, IR emitters, MoSi2 and SiC heating elements
The subordinate control loops
Monitoring of the heating elements by partial load break monitoring and r-control
Further functional scope of the actuators
Workshops
Prerequisites:
Electrotechnical training.
Follow up trainings:
Trainer:

Manfred Schleicher

Trainer Sensor and Automation Technology
Booking Number:
JK 709000