Thyristor power controller from the JUMO TYA 200 series
Target group:
Engineers and technicians who are responsible for the implementation of plants with electrical heating. Employees
who are responsible for startup and operation of JUMO TYA 200 thyristor power controllers.
Objectives:
After the seminar the participants will be able to correctly dimension thyristor power controllers, to connect them, and
to start them up.
Content: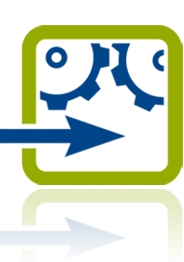 The seminar provides basic principles about the correct device parameterization with different load types. Practical exercises help deepen knowledge from the theoretical part.
Load connection

Selection of the correct size
1-phase and 3-phase load
Load types

Adaptation of the power controller to different types of loads: IR emitters, MoSi2 and SIC heating elements
Smooth operation of heating elements, (e.g. through r-control)
Functionalities of the power controllers

Phase-angle operation and burst-firing operation
Soft start and current limiting
Load and partial load failure monitoring
Firing pulse inhibit
Half-wave control
Use of power controllers with interface and switch-on sequence
Use of α-start for transformer loads
Reduction of energy costs through load optimization
Subordinate control loops: stabilization of the output value due to U2-, I2-, and P control
Practical session

Workshop for startup of actuators
Prerequisites:
Electrotechnical education.
Follow up trainings:
Trainer:

Manfred Schleicher

Trainer Sensor- und Automatisierungstechnik
Booking Number:
JK 709000