Explosion protection in Europe according to ATEX: Basic theoretical principles and practical implementation with equipment
Target group:
Employees who would like to get an overview of explosion protection measures.
Objectives:
After the seminar the participants will have an overview of the topic of explosion protection in Europe and will be able
to select JUMO equipment with ATEX approval.
Content: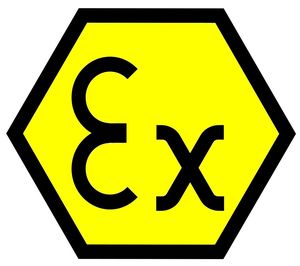 The seminar provides information on explosion protection measures as well as valid standards and directives in Europe.

Explosion protection – history
Explosion protection in Europe according to ATEX – EU law
Basic principles and definitions for explosion protection
Different ignition protection types used by JUMO with a focus on the protection type intrinsic safety. The following protection types are also covered:

Increased safety
Pressurized enclosure
Flameproof enclosure
Protection by housing

Additional ignition protection types
Use of equipment in zone 0 and separation element
Distinctive features specific to dust applications
Examples for the selection of equipment for different applications
Prerequisites:
None.
Follow up trainings:
Trainer:

Manfred Schleicher

Trainer Sensor- und Automatisierungstechnik
Booking Number:
JK 900020