Safe use of thermocouples
Content: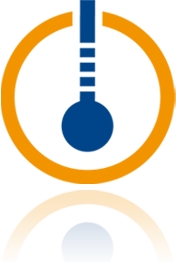 The webinar provides important information on the use and commissioning of measuring chains consisting of thermocouples and temperature transmitters:
Brief information on the origin of the thermoelectric voltage and about standardized thermocouples
The connection material for thermocouples
The internal temperature compensation in the evaluation units
Settings in the evaluation units when using thermocouples
Brief information on the drift behavior of thermocouples
Time:
15:00 - approx. 15:30
Prerequisites:
Participation is free of charge and straightforward. All you need is a computer with an Internet
connection and a phone or headset for the computer.
Follow up trainings:
Trainer:

Manfred Schleicher

Trainer Sensor- und Automatisierungstechnik
Title
Format
Date
Length
Location
Price
Safe use of thermocouples
Webinar
01.03.2023
15:00 CET
&frac12 Hour
free
Alternative dates
Safe use of thermocouples
Webinar recording
&frac12 Hour
free