Connection of JUMO digiLine sensor technology to a JUMO AQUIS touch S/P
Target group:
Employees who want to operate digiLine sensor technology on an AQUIS touch.
Content: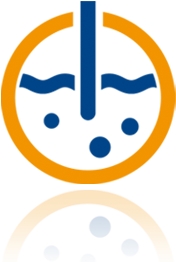 The webinar shows how the digital sensor technology is connected to the AQUIS touch.
Wiring of the components via the digiLine hub
Configuration of the digital sensors in the configuration program of the JUMO AQUIS touch S/P
Assignmen of he sensors
Time:
15:00 - approx. 15:45
Prerequisites:
Participation is free of charge and straightforward. All you need is a computer with an Internet connection and a phone or headset for the computer.
Follow up trainings:
Trainer:

Manfred Schleicher

Trainer Sensor and Automation Technology
Title
Format
Date
Length
Location
Price
Connection of JUMO digiLine sensor technology to a JUMO AQUIS touch S/P
Webinar
21.11.2023
15:00 CET
&frac34 Hour
free