Basic principles of measuring dissolved oxygen and use of measurement technology
Target group:
Employees who carry out oxygen measurement and who require practical information about this topic.
Content: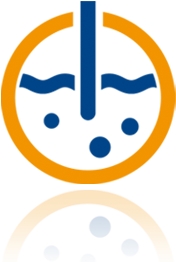 The webinar conveys practical basic principles for measuring dissolved oxygen and demonstrates the handling of the JUMO ecoLine O-DO sensor for dissolved oxygen.
Basic principles of oxygen measurement
General information about verification and calibration of the systems
JUMO ecoLine O-DO oxygen sensor and the transmitters
Operating principle JUMO ecoLine O-DO and initial startup
Fittings
Distinctive features specific to calibration
Prerequisites:
Participation is free of charge and straightforward. All you need is a computer
with an Internet connection and a phone or headset for the computer.
Follow up trainings:
Trainer:

Manfred Schleicher

Trainer Sensor- und Automatisierungstechnik
| | | | | | | |
| --- | --- | --- | --- | --- | --- | --- |
| Title | Format | Date | Length | Location | Price | |
| Basic principles of measuring dissolved oxygen and use of measurement technology | Webinar recording | | 1 Hour | | free | |