Electrical Temperature Measurement for practitioners
Target group:
Employees working regularly with electrical temperature measurement and who are responsible for the correct
selection as well as the best possible use of temperature probes.
Objectives:
After the seminar, participants will be able to safely use RTD temperature probes and thermocouples.
Content: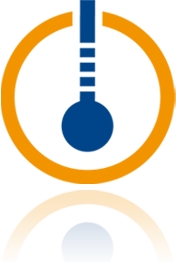 Temperature is one of the most important measurands in all technology areas. The seminar teaches the basics for the use of RTD temperature probes and thermocouples in industrial applications.

The temperature concept

Development of temperature measurement: from thermoscope to platinum chip sensor

Temperature measurement method (overview)

Contact, non-contact, and special processes

Differentiation of NTCs and PTCs
Functionality and application of RTD temperature probes

Basic principles, tolerance classes, connection types

Operating principle and application of thermocouples

Thermoelectric effect, possible temperature compensation, short circuit analysis, galvanic isolation, standardized thermocouples, max. operating temperature, tolerance classes, ceramic protection tubes, drift behavior, compensating cables, and thermovoltage-free plug connectors

Overview of electrical thermometers

Head thermometers and terminal heads, transmitters and signal isolators, measuring insert and construction of thermometers without measuring insert, sheath elements, different types of electrical thermometers

Information about electric thermometers

Heat conduction error, transition function, extension tubes, protection tubes, screw-in and welding sleeves
Prerequisites:
Basic technical knowledge.
Follow up trainings:
Trainer:

Manfred Schleicher

Trainer Sensor- und Automatisierungstechnik
Booking Number:
JK 900010