Electrical temperature measurement for practitioners
Target group:
Employees working regularly with electrical temperature measurement and who are responsible for the correct
selection as well as the best possible use of temperature probes.
Objectives:
After the seminar, participants will be able to safely use RTD temperature probes and thermocouples.
Content: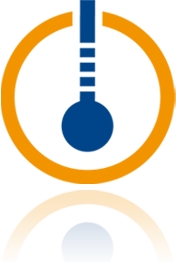 Temperature is one of the most important measurands in all areas of technology. The seminar covers the basic principles for the use of RTD temperature probes and thermocouples in industrial applications.
The concept of temperature
Different temperature measurement methods
Temperature measurement with RTD temperature probes in practice
Temperature measurement with thermocouples in practice
The heat dissipation error and the transition function
Typical thermometer types and practical application hints
Information on the calibration of temperature chains
Workshops: Commissioning of RTD temperature probes, thermocouples and temperature transmitters
Prerequisites:
Basic technical knowledge.
Follow up trainings:
Trainer:

Manfred Schleicher

Trainer Sensor and Automation Technology
Booking Number:
JK 900010