Application of JUMO safetyM STB/STW safety temperature limiters and monitors
Target group:
Employees who are responsible for implementing safety controllers.
Content: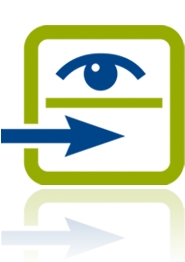 The webinar introduces the JUMO safetyM STB/STW and conveys important information for the implementation of compact safety controllers.
DIN EN 14597
Definition of temperature monitors and limiters as well as safety temperature monitors and limiters
Overview of JUMO safetyM
SIL and SIL-certified measuring chains from JUMO
JUMO safetyM STB/STW hardware and configuration
Comparison between SIL-classified measuring chains with safety PLC and JUMO safetyM
Prerequisites:
Participation is free of charge and straightforward. All you need is a computer with an Internet
connection and a phone or headset for the computer.
Follow up trainings:
Trainer:

Manfred Schleicher

Trainer Sensor and Automation Technology
Booking Number:
Monitor-W1
| | | | | | | |
| --- | --- | --- | --- | --- | --- | --- |
| Title | Format | Date | Length | Location | Price | |
| Application of JUMO safetyM STB/STW safety temperature limiters and monitors | Webinar recording | | 1 Hour | | free | |